When it comes to running a household full of children and pets, my cleaning is never done. However, the right products can make my cleaning sessions a little easier.
Two products I use like they are going out of style are Bon Ami and Bar Keepers Friend. In fact, I need to have one or both of these products in my household at all times.
Both of these products have been around for a long time.
According to Prudent Reviews,
Like Bon Ami, Bar Keepers Friend's basic all-purpose powder cleanser has a long history and has been sold since the 1800s.
I can see why these products have stood the test of time. Lately, I have been wondering which of the two products other people would choose for their home. Would people prefer Bon Ami or Bar Keepers Friend?
I decided to do a little digging to see what other people thought of these brands. People tend to share their thoughts on various products on social media accounts such as Twitter.
I have found that some people are so loyal to one brand, they include it in care packages for loved ones. I would not mind receiving a care package with one or both of these cleaners, mom!
My mom sent us a nice package to thank us for hosting her and she included Bar Keepers Friend bc she could not support our use of Bon Ami pic.twitter.com/sDGXZ0dpzJ

— Danika Worthington ♉️ (@Dani_Worth) September 3, 2021

Now, you may be wondering which product is right for your home. This is why I wanted to put together a guide that compares the Bon Ami and Bar Keepers Friend.
As you read through my guide, you can find:
Information on both the Bon Ami and Bar Keepers Friend.

Ingredients on how to use each cleaner.

Whether these products are a safe option for your home.

The types of products offered by each brand.

The price of both cleaners.
In addition to my own experience, I have researched various websites, social media pages and videos to put together my guide on these cleaners. I want to ensure the information in my guide is accurate and useful.
Without further ado, it is time to figure out which is the better brand between Bon Ami and Bar Keepers Friend.
Table of Contents
Bon Ami vs Bar Keepers Friend: Which Is the Better of the Two Brands?
When weighing your options between Bon Ami vs Bar Keepers Friend, you need to learn a bit about both products.
My guide is full of information such as ingredients, instructions and various products of each brand. Whether you stick with one product or ultimately choose both, my goal is to ensure you have enough details to choose the right product for your home.
I offer more than just guides on cleaning solutions. If you love to cook, you can click here to find my guide on putting meat in a rice cooker.

Bon Ami Ingredients
I agree with others that both Bon Ami and Bar Keepers Friend are great alternatives to AJAX because they do not include harsh chemicals. However, it is always a good idea to learn the ingredients of a cleaner before adding it to your home.
Green Tip of the Day: Replace your AJAX with Bon Ami or Bar Keepers Friend. Polishes & scrubs just as well, without all the harsh chemicals.

— Green-ology Cleaning (@greenologyclean) March 27, 2010

I want to start with the ingredients of Bon Ami. You can easily find the ingredients on the packaging and the brand's website, so you do not have to worry about any hidden ingredients.
The ingredients are going to vary per type of product, but here are the ingredients for the Bon Ami 1886 Formula and Powder Cleanser.
You can find soap made from tallow, sodium cocoate and feldspar powder in the 1886 Formula. Tallow is really plant or animal fat, and sodium cocoate is the acid salts found in coconut oil.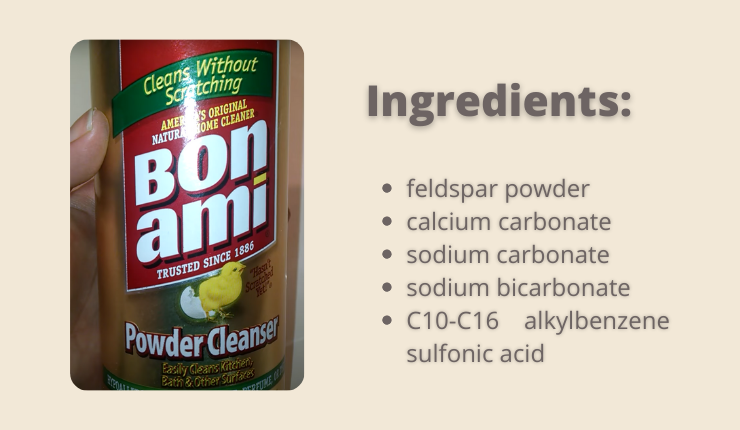 The Powder Cleanser contains feldspar powder, calcium carbonate, sodium carbonate, sodium bicarbonate and C10-C16 alkylbenzene sulfonic acid. One fun fact is that sodium bicarbonate is actually baking soda.
Regardless of which product you choose from this brand, you can rest assured that you are getting a non-abrasive cleaner for your home. While it may not be abrasive, this product still does a good job of cleaning various surfaces.

Bar Keepers Friend Ingredients
Just like Bon Ami, you can also find the ingredients of Bar Keepers Friend on the packaging and brand website. In my opinion, there is something about transparency that makes a brand trustworthy.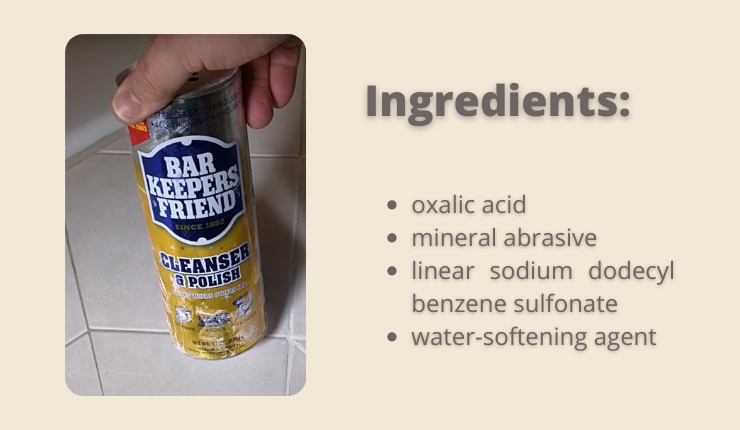 The ingredients found in Bar Keepers Friend include oxalic acid, mineral abrasive, linear sodium dodecyl benzene sulfonate and a water-softening agent. 
Oxalic acid is an organic element found in leafy greens, but it is still a highly acidic ingredient. Therefore, you want to avoid accidentally inhaling the powder while cleaning.
You can find Bar Keepers Friend products for your kitchen, but you still need to maintain and properly use your appliances. In this article, I explore whether metal can go in the oven to create a safe, successful mealtime.

How to Use Bon Ami Multipurpose Cleaner
It is pretty easy to use the Bon Ami products. For this section, I want to briefly explain how to use the Bon Ami Multipurpose Cleaner.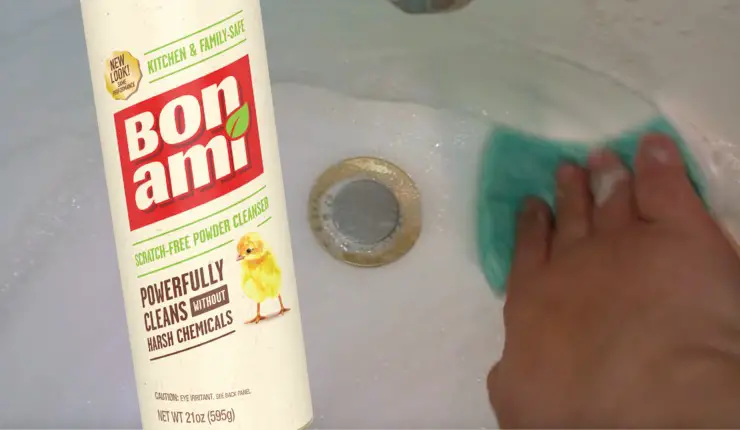 The Bon Ami Multipurpose Cleaner can be used on a range of elements in your home, including your countertops, microwave, refrigerator, sink, shower, toilet and tiles.
You can clean the area by placing the cleaner on a wet cloth or sponge and wiping the surface. Follow it up by wiping down the surface with clean water.
Another option is sprinkling the cleaner onto the surface and wiping it with a wet cloth or sponge. Once again, you want to use clean water to rinse the solution off the surface.
Depending on the surface, you can use a clean, dry cloth or let it air dry.
Bon Ami does not include any toxic chemicals, so you do not need to wear gloves to clean with this product.

Satisfying Sink Clean with Bon Ami Powder Cleanser | First Impression – CassieTV
In this video, CassieTV shows viewers how to clean the sink with Bon Ami Powder Cleanser. She also shares which brand she prefers between Bon Ami and Bar Keepers Friend. I think this is great for anyone who prefers a visual aid when researching cleaners.
How to Use Bar Keepers Friend Cleaners
Bar Keepers Friend is abrasive but can be used on a variety of surfaces, from removing rust from knives to removing grease from stovetops. It can also be used to clean sinks, faucets, bathtubs and tiles.
We use Bar Keepers Friend which is slightly abrazive and works similar to bleach. Bon Ami is less abrasive. pic.twitter.com/1zfckt7eDP

— KD (@Fly_Sistah) April 23, 2020

You can use this product with a wet cloth or sponge to clean the area. It is important to ensure you do not apply the solution for more than one minute because you may cause damage or discoloration to your surfaces.
After you have applied and wiped down the surface, you can wipe the solution off with clean water. Once again, you can let the surface air dry or dry it with a clean cloth.
There are many people who find both Bar Keepers Friend and Bon Ami easy to use.
To quote Just Manufacturing,
Combine a simple daily treatment with weekly cleansing using a soft abrasive cleaner. Cleaners such as Bon-Ami, Bar Keepers Friend or other typical household cleaners are recommended. These cleaners can easily be used with warm water, sponges or clean cloths.
30 Amazing Uses for Bar Keepers Friend (And What Not to Use It On)
You can use Bar Keepers Friend to clean many surfaces and materials in your home. However, there are areas that should not be cleaned with this product. In this video, Clean Freak & Germaphobe explores the surfaces and materials you can and cannot clean with this solution.
Are Bon Ami and Bar Keepers Friend Safe to Use?
When researching and comparing Bon Ami vs Bar Keepers Friend, you want to ensure the products are safe to use.
Bon Ami and Bar Keepers Friend are both considered natural cleaners because they include organic ingredients rather than harmful chemicals.
Natural cleaners are typically safe to use at home, but Bon Ami seems to be the more gentle of these two brands. It does not have as many restrictions as Bar Keepers Friend, but there are certain surfaces that can and cannot be cleaned with some products of this brand.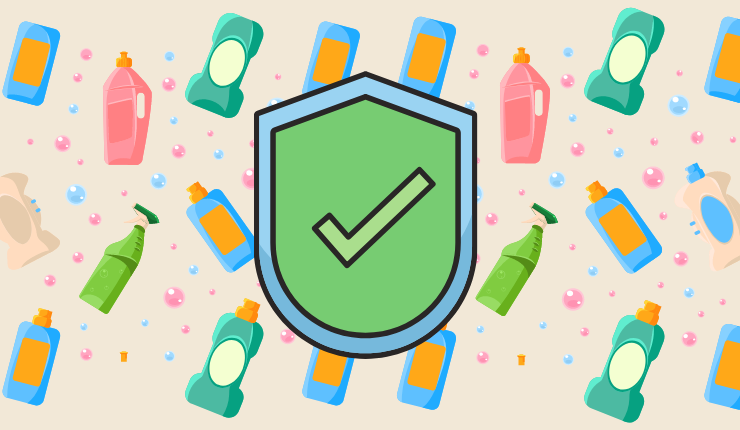 For example, the Bon Ami Multipurpose Cleaner can be used on surfaces such as stainless steel and fiberglass, but you should not use this product on nonstick cookware and windows. It is best to research the different products to see which surfaces are off-limits before making a purchase.
I am not the only one who feels Bon Ami is a gentle but effective product.
To quote Rochelle Bilow of Kitchn,
The fact that Bon Ami doesn't scratch is a huge selling point for the product; it actually inspired their logo, which is a just-hatched chick. As the story goes, baby chicks don't scratch at the dirt like grown chickens.
Now, I feel the Bar Keepers Friend cleaners are more abrasive than the Bon Ami cleaners.
The abrasiveness does not make it a bad choice for a cleaning product. In fact, this means it can be used to remove tougher stains and residue.
You just have to follow a few simple rules when using this cleaner. The products in this brand are not harmful as long as you use them properly.
For example, you want to avoid overdoing the Bar Keepers Friend products because the powder can cause irritation to your skin and lungs or damage to your surfaces.
Overall, I feel both Bon Ami and Bar Keepers Friend are safe to use, especially when you compare them to other cleaning products.

Kitchen Cleaner Bon Ami vs Bar Keepers Friend
In this video, APWP compares Bon Ami and Bar Keepers Friend. You can use this side-by-side comparison to determine which product is right for you. This is a great choice for anyone who wants to see a comparison before spending money on any products.
The Different Types of Bon Ami and Bar Keepers Friend Products
Bon Ami and Bar Keepers Friend come in a range of products, which is perfect for finding a product that meets your needs. You can find a list of products on the official Bon Ami and Bars Keepers Friends websites.

Bon Ami Products
Bon Ami offers powder cleansers to make cleaning various surfaces a breeze.
The Scratch-Free Powder Cleanser is a classic cleaner without harmful chemicals. This multipurpose cleaner can be used on many surfaces and materials, such as pots and pans, bathtubs and outdoor furniture.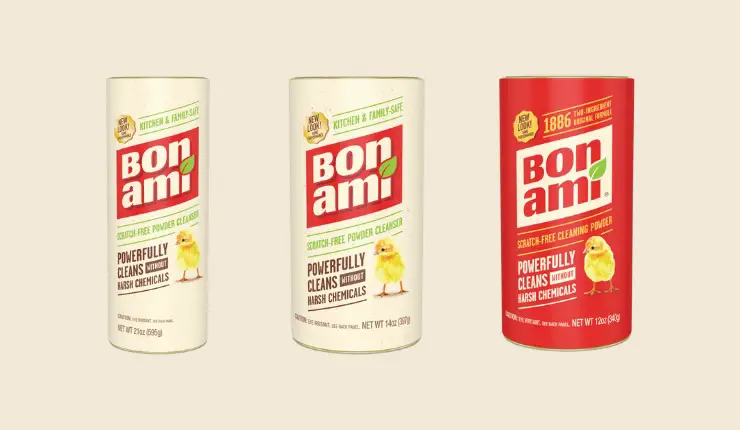 The 1886 Formula Cleaning Powder can be used to clean and polish various hard surfaces, including chrome, glass-ceramic stoves and non-coated glass. It only includes two ingredients to create a natural cleaner.
This brand has been cleaning the world with gentle but effective products for over 130 years.

Bar Keepers Friend Products
You can find a wide range of Bar Keepers Friend products on the market today. The products come in liquid, powder and spray forms to make it easier to clean certain surfaces.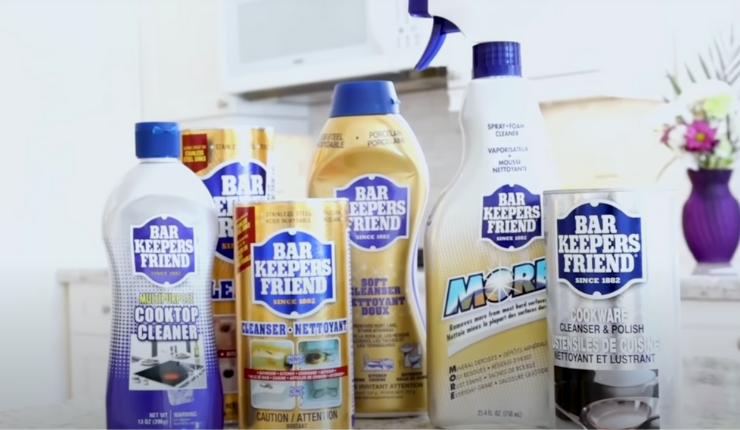 The products include the multipurpose Cleanser, Soft Cleanser and MORE Spray + Foam. You can also find products designed for specific surfaces, such as the Cooktop Cleaner, Coffee Maker Cleaner and Granite & Stone Cleaner & Polish.
There are also Bar Keepers Friend products to use with different cleaners, including microfiber cloths, scrubber sponges and all-plastic scrapers.
Bar Keepers Friend has been offering tough but safe cleaning products since 1882.

The Prices of Bon Ami and Bar Keepers Friend Products
You should always check the prices of cleaners before you go shopping for any products. The last thing is to commit to a cleaning product that is not in your budget.
You may be wondering how you can put a price on a safe but effective cleaner, but it is easy to put a price on various products these days. After all, many of us need to budget for even the most common household items.
If you are reading this guide because you want to start using these brands, it is best to get an idea of the price of the different products.
I have decided to use Amazon to research and share the prices of these brands. Some areas do not have the same physical stores, but people all over the world can shop on Amazon.

Bon Ami Prices
I am going to start by sharing the prices of Bon Ami products. Remember, there are only two products offered by this brand.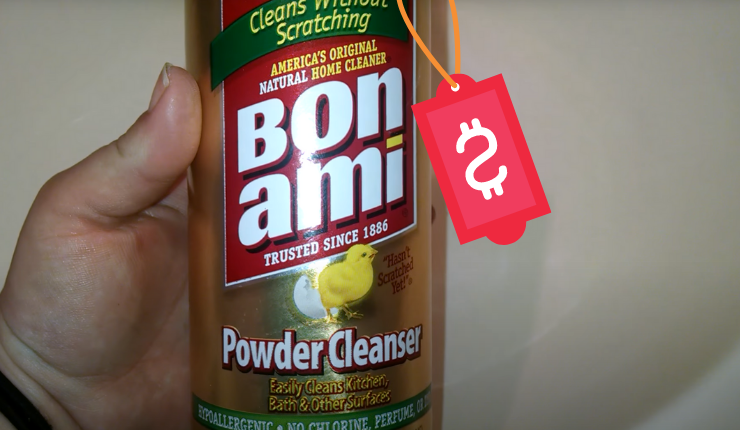 You can order a two-pack of the 14-ounce Multipurpose Powder Cleanser for just $8.89. A three-pack of this cleanser is only $9.99, which is not a huge price jump for an extra product.
The two-pack of the 12-ounce 1886 Formula is just $12.99, but you can get a three-pack or four-pack of this product for about $3 more than the two-pack.

Bar Keepers Friend Prices
There are at least six different Bar Keepers Friend products on Amazon, and Some products come in two-pack to six-pack orders at various prices. This means you have your pick of the bunch when shopping for this brand.
The 25.4-ounce Spray and Foam Cleaner is available for just $3.68 per bottle.
You can find a two-pack of the 26-ounce Soft Liquid Cleanser for just $7.73. Personally, I think that's a good price for two bottles of Bar Keepers Friend cleaners.
The 13-ounce Multipurpose Cooktop Cleaner is only $7.75 per bottle, while the 12-ounce Multipurpose Powder Cleanser is only $7.78.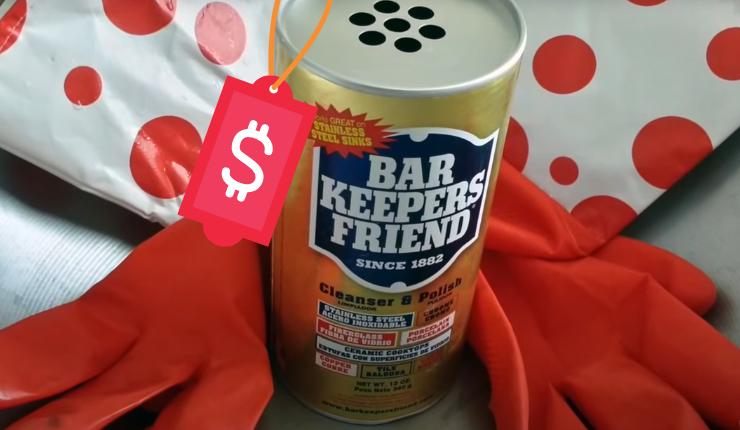 You can order a two-pack of the 12-ounce Cookware Cleanser & Polish for just $11.49. 
The 25.4-ounce Granite & Stone Cleaner & Polish is a little higher in price at $19.99 per bottle, but you can use this cleaner on surfaces such as granite, polished stone, quartz and marble.
You deserve a high-quality cleaner for your home, and I am glad to see such low prices for both of these brands on Amazon.
It is always interesting to learn how you can and cannot use your kitchen appliances. You may be wondering if you can use oven bags in a crock pot, and you can find the answer to this question in this article.

Useful Resources
Bon Ami and Bar Keepers Friend: Which Brand Is Better For Your Home?
Before putting together my guide for Bon Ami vs Bar Keepers Friend, I was unsure of which product was better for my home. In fact, I would buy whichever product fit my needs and budget at the time.
However, I am thinking Bar Keepers Friend is the better brand for your home. It can be used to take care of a range of problems, such as water spots, grease, coffee residue and rust.
I do plan to continue using both products, but Bar Keepers Friend has become my choice of a safe but abrasive cleaner. It is a brand I would recommend for other homes as well.
Latest posts by Cindy Becker
(see all)